275,000+ App Store Reviews


"I got more out of Beachbody than I ever expected to from an app-based workout."

"The 20 Best Workout Apps You Should Download in 2022—#1 Best Overall: Beachbody on Demand."

"Best Workout Apps for Beginners."
From Business Insider. © 2021 Insider Inc.
All rights reserved. Used under license.
Workouts that keep you
moving forward
From HIIT, cycling, and strength training to barre, Pilates, yoga, and dance, find the workouts that fit your style, level, and mood. With BODi, you're always moving in the right direction.

Don't know where to
start?
Start with any of our 95+ comprehensive
programs for the structure and expert
guidance you need to reach your goals. We're
with you from day one.
Is consistency a stumbling
block? Try a 3-Week BODi
Block
If you're not ready to commit to a program, try a BODi Block.
Just three weeks of 30-minute classes and one week of
functional recovery. With new blocks every month, BODi Blocks
keep you inspired so you never want to quit.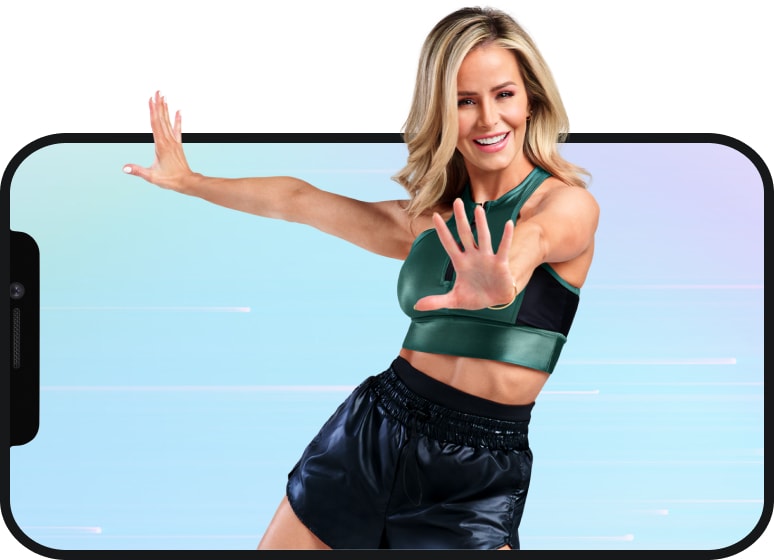 Keep your body moving
with the foods you love

The quickest way to feel great is to make small changes to your
eating—without depriving yourself. Our 2 eating plans make
healthy eating simple and sustainable. This is the game-changer
you won't find in other apps.

You never have to go
it alone
Make your journey even easier with friends
who've got your back. With BODi at your
fingertips, you'll always have a supportive
community within reach.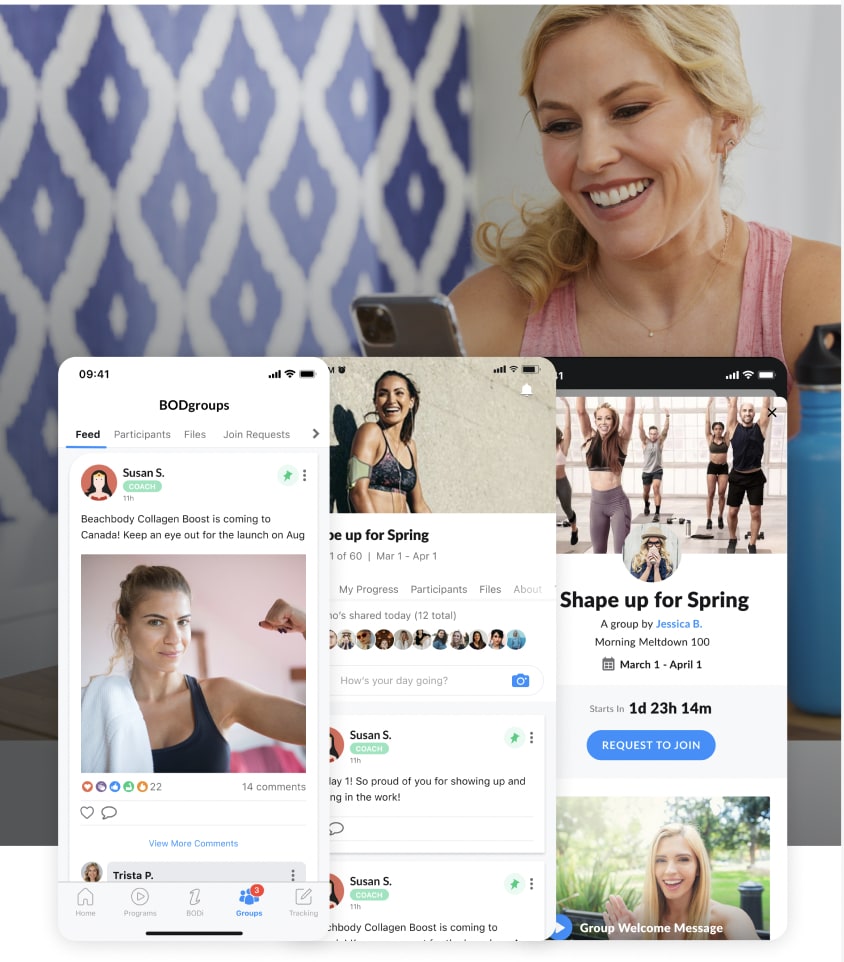 See how they found
their happy place
They embraced every part of their wellness journey—including themselves—and found their happy place. Are you ready to find yours?
"This journey has helped my personal growth, now I'm totally present with my family."
—Claudia D.
†Results vary based on starting point and effort and following Beachbody's exercise and healthy eating plan. Julie D. is an independent Beachbody Coach.
"The most rewarding part is being able to keep up and play with my kids. I'm proud of how strong I am and I'm proud of everything I can do now."
—Danielle D.
"I've transformed physically and mentally. I have confidence for the first time in my life… I have a new relationship with my body…"
—Stephanie N.
Don't miss your chance
to feel good and live well
Experience BODi for 14 days on us.
Frequently Asked
Questions
What does Beachbody On Demand include?
How do I add Beachbody On Demand to my smart TV?
How do I contact Beachbody customer service?