What Is XB Pilates™?
Ever wonder why Pilates is so popular among models and celebrities? In most cases, it's because they love the results.

You can tone up without bulking up, lift your booty, and sculpt a beautiful physique—as well as develop the functional strength, body control, and body awareness that generally helps you feel healthier.

With XB Pilates, Andrea presents everything in a fun, modern way that includes lots of variety. You'll be doing cardio, abs and booty work, total-body sculpting, as well as popular classical mat Pilates moves. It's a fusion of everything you need to quickly develop a tighter, leaner body in just 21 days. And you can start for FREE.
What is XB Pilates?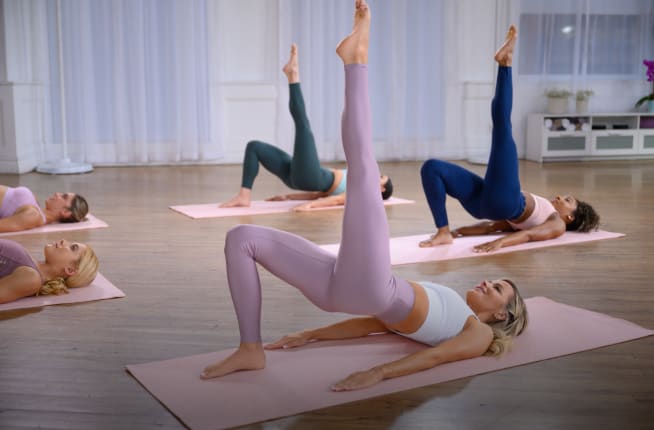 Why Does It Work?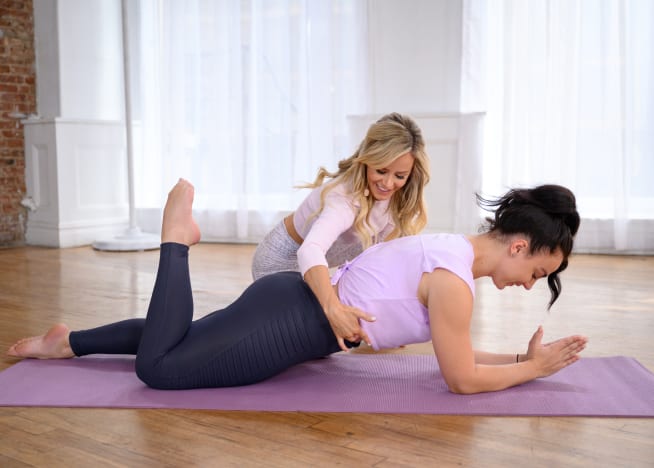 Why Does It Work?
Pilates is unique in that it's low-impact, and it combines heightened mental focus with precise, controlled movements that challenge your small and large muscles in a way other workouts don't. With XB Pilates, Andrea adds a faster dynamic flow and more cardio to the routines, to give you all the traditional benefits of Pilates—plus help you lose weight.

Each XB Pilates routine lasts 30 minutes or less, so you can always fit it into your day. And you never have to go to a crowded, intimidating gym to reach your goals with XB Pilates...you get to do it all in the comfort of your home.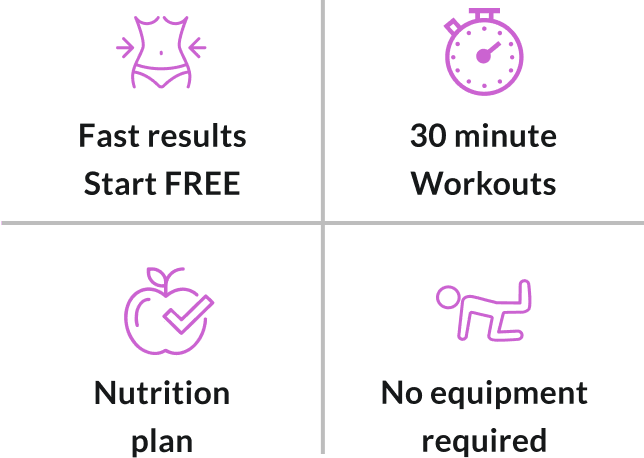 Meet your trainer—
Andrea Rogers
A certified classical Pilates instructor, and the creator of Xtend Barre, Andrea knows exactly how to help keep you challenged and engaged. Her sequences are rhythmic. Her nonstop energy is infectious. It actually feels like you're working out with her one-on-one. She makes you want to keep coming back, day after day.
Meet your trainer—
Andrea Rogers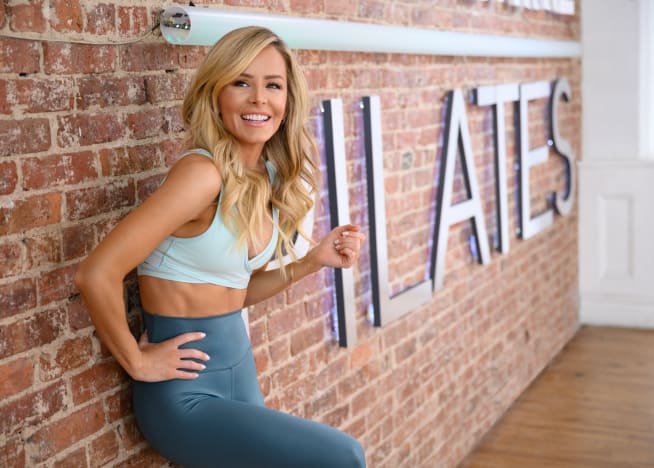 How It Works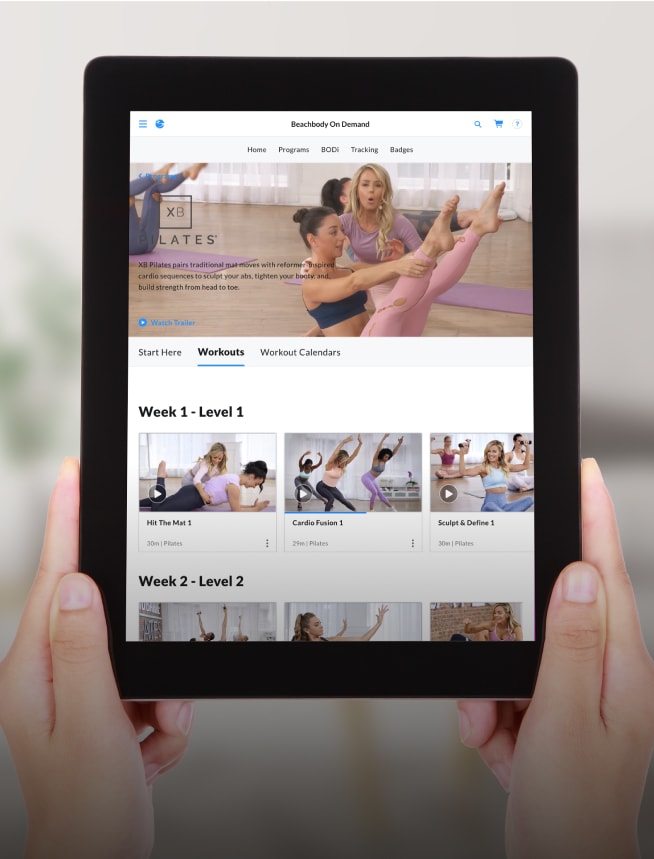 Start today for FREE
It literally takes minutes and costs
nothing today. Longer-term plans also
available.
Begin your workouts
Choose from a wide variety of high-
energy, low-impact routines.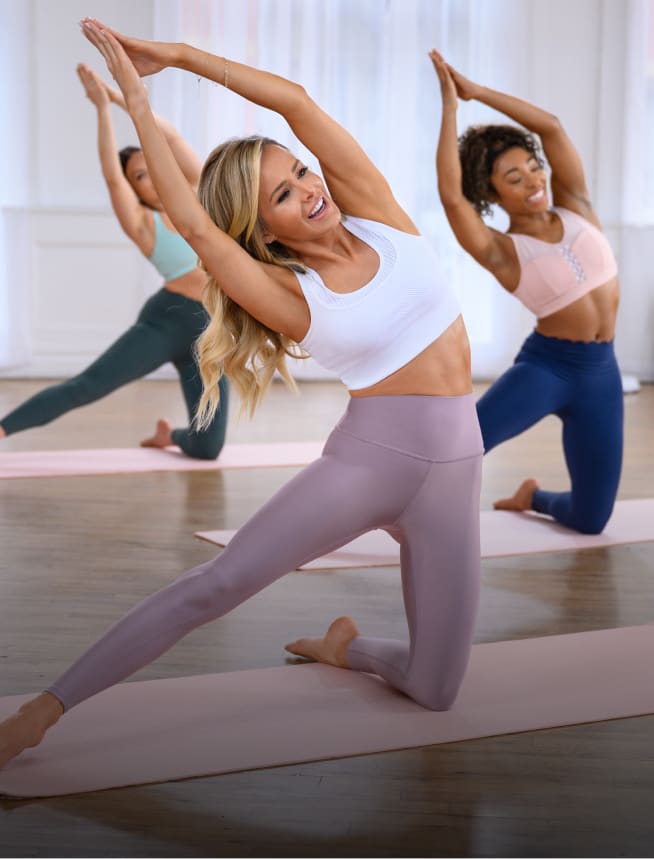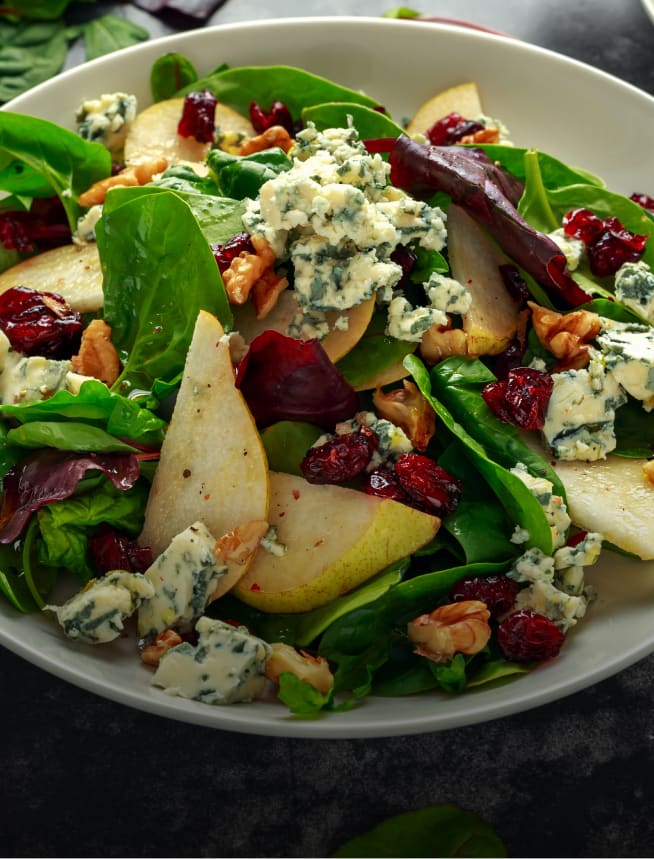 Follow your meal plan
We'll tell you exactly what to eat to
help you reach your goals.
Just press "play"
Each workout takes just 30 minutes or
less, and includes options to modify
moves.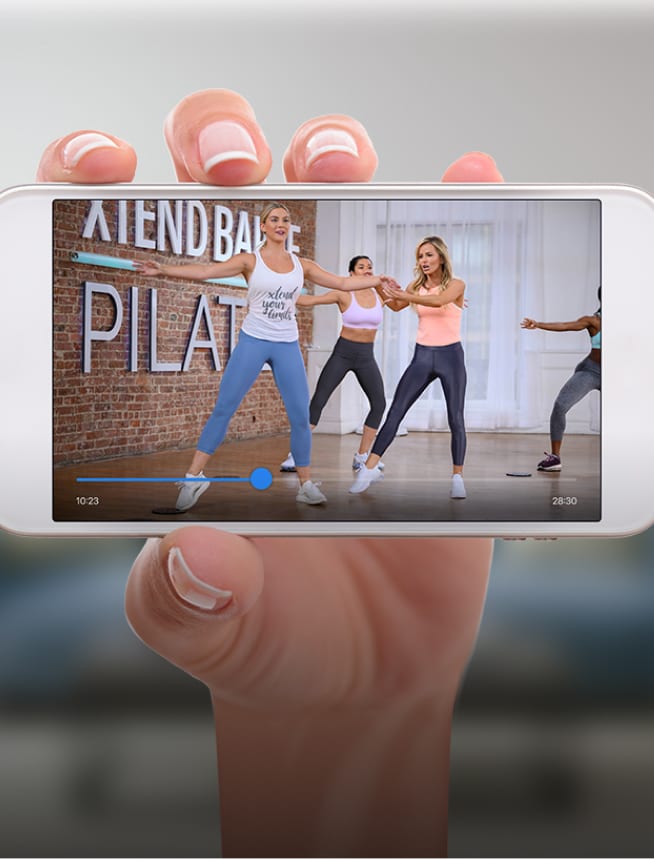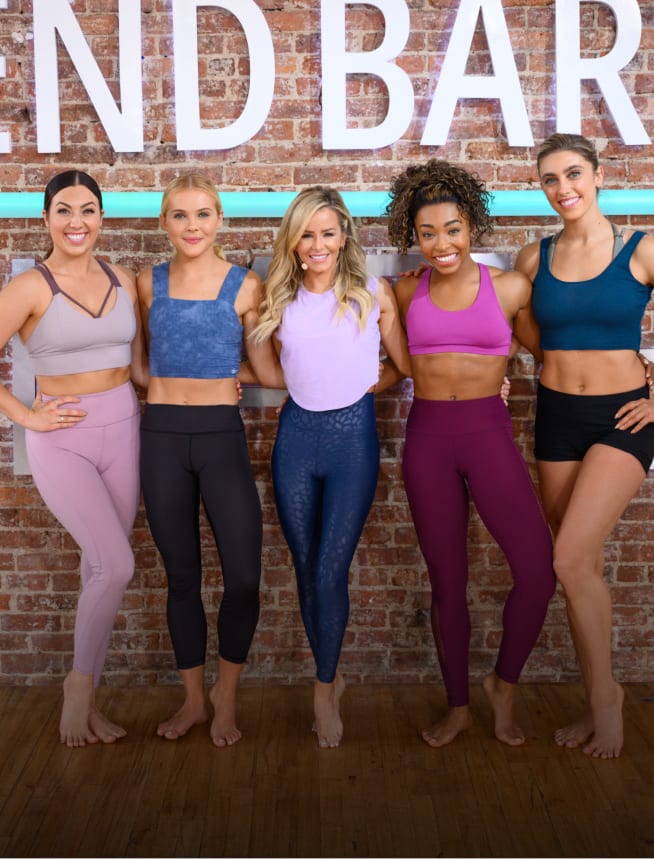 Get fast results
How will you feel after even just a
week of XB Pilates...Stronger? Tighter?
Leaner? See for yourself!
Come back for more
Once you see your results, you'll want
to keep going.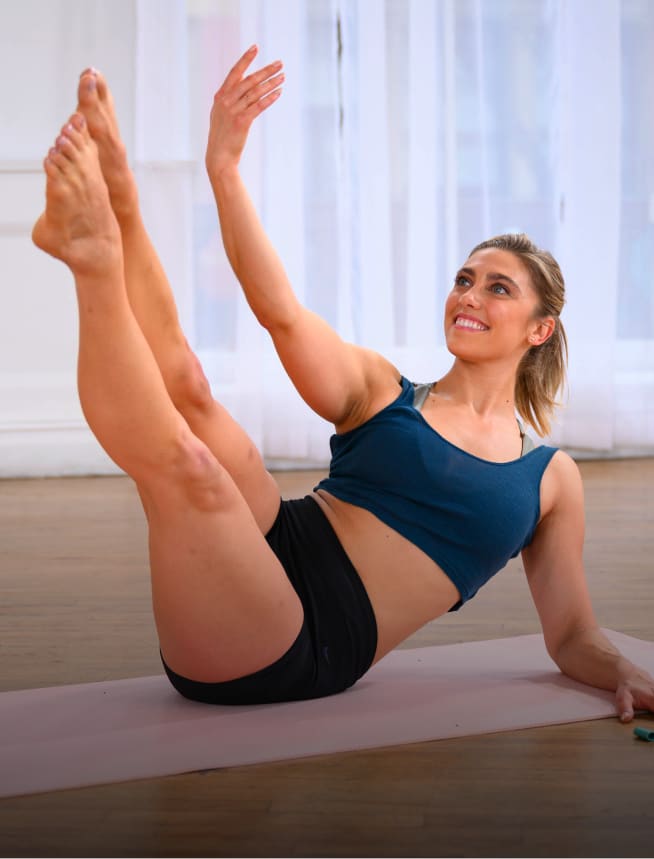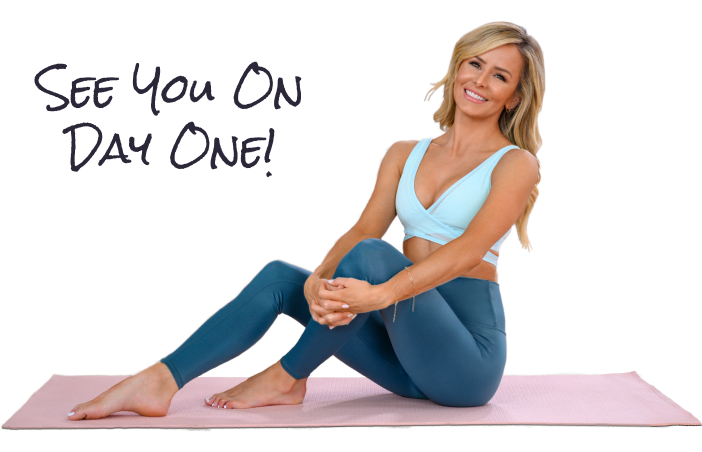 How will you look and feel 21 days from now?
Will you still be on the fence thinking about getting fit? Or will you be leaner, stronger, more confident, and never looking back?
We've proven XB Pilates works—for people of every age and fitness level—and now we'd like to prove it to you.
You can start for FREE, so you have nothing to lose. Every BIG change has a beginning. Will this be yours?